I live on the outskirts of Vienna at the edge of the forest where I teach and practice yoga, write poetry and plan new projects using the possibilities of our weird and wonderful times. I am a poet, yoga teacher and social activist.

Born and brought up in India, I still remember times before plastic, electronic media and consumerism changed the world. I have also worked on strategy, advertising and marketing, pioneering the dotcom revolution in the early 2000s. Yoga is the part of my life that roots me in reality – in spirituality. Words are my avenue to understanding the world. Apart from native English and Hindi, I am fluent in written and spoken German.
I love music, especially jazz and classical music – both Indian and Western. I am a PMI certified project manager, a PADI rescue diver and these days, I am learning to tailor my own clothes. In addition to holding an MBA in Technology specialised in Human Computer Interaction, I am now in the second year of the Pan-European MFA program in Creative Writing with Cedar Crest College.
I have always been socially engaged and in 2016 I initiated an intercultural and intergenerational Women's Circle that meets once a month to dance, drink coffee and chat together. Very soon this branched off to a group that meets to sew for charity. Our third offshoot is a group that meets to practice German conversation.
How does all this fit together? As I come from an Armed Forces background in India, I have always had a spirit of belonging to the larger collective. I believe in women's solidarity and that we can be a force for good – in society as well as the environment.
I have benefited from the interest and support given by several women over the years and wish to pay this gift forward, perhaps even inspire others to do the same by sharing my ideas and experience.
.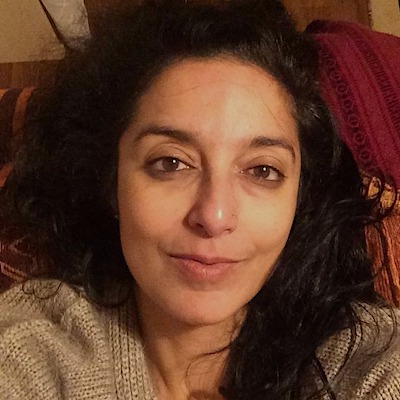 My Yoga Training
Yoga practice since 1982

Kaivalyadhama, two-year training in Mumbai

Sivanananda, Astanga and Iyengar Yoga training

continuous further training with the best international trainers

Sahaja Yoga Meditation since 2000
Adresse
Mandakini Pachauri 
Touristenweg 44 
1140 Wien